János Marno: Cold Wave
(Hideghullám, Magvető)
"The poetry of János Marno represents an entirely unique quality that cannot be compared to anything else in the field of contemporary Hungarian lyric verse. The inner landscapes of the personality, the vibrations of the soul, poetic meanings brought to the surface from the depths of the psyche and the substance of dreams are the most important sources of inspiration in Marno's work. This is self-endangering art where the stakes are high, which not uncommonly plunges beneath the layers of the subconscious, and whose character is made immediately identifiable through its entirely original poetic language and the idiosyncratic, incomparable tones of its phrasing. It is no accident that Marno has numerous followers among the younger generations: the depressive mood and black humour, avant-garde tradition and formal discipline combine organically to create an entirely extraordinary lyrical world." (Tibor Keresztury)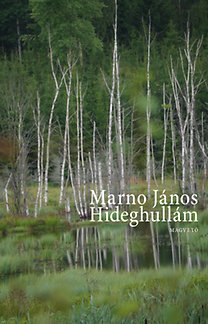 Imre Oravecz: Departing Tree

(Távozó fa, Magvető)
"This shockingly and bewilderingly personal book is permeated by the quiet resignation of a man approaching the end of his life, whose only companions are the birds who fly in front of his windows, and the son who lives with his mother, the man's divorced wife, and comes to stay with his father at agreed times. These poems, written in Hungarian and English between 2005 and 2014 are sparse, mature, and sensitive... with meditative landscapes which echo our irrevocable finitude with their immutability. Reading Oravecz's self-dissection was one of the most tasking and most special literary experiences of the year." (konyves.blog.hu)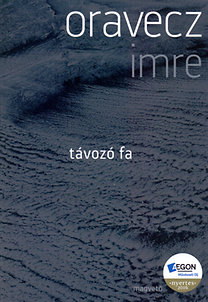 Zsuzsa Rakovszky: Fortepan
(Magvető)
"Fortepan—the strange title denotes a collection of photographs—is divided into two parts: the cycle 'Napéjegyenlőség' (Equinox) contains a string of poems, some lyrical, others veering toward the epic. While 'Dal' (Song) is an evergreen meditation on the problem of transience, the cycle also comprises two stories—the first one, 'Novella,' relating the exitus of an elderly person seen from the point of view of the (probably much-younger) narrator, while 'Ballad' is a contemporary thriller told in jaunty iambic quatrains. After this, it is no surprise that the cycle 'Fortepan' mixes lyrical introspection with epic descriptiveness. At the same time, Rakovszky's new poems are tinged with a kind of surrealism... The last eight 'snapshots' in
Fortepan
are arranged in a sequence following the lifetime of the poet/narrator; they embrace forty years of Hungarian history, spinning the story through different decades and locations." (George Gömöri,
World Literature Today -
full review
here
)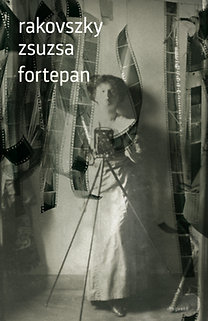 János Térey: The Shortest Ice Age
(A Legkisebb Jégkorszak, Jelenkor)
"The volcano Eyjafjallajökull erupts in Iceland, changing the world as we know it. In this situation, worthy of a disaster movie, men and women show their beautiful and ugly sides even more sharply than usual. And the craziest thing about this book? It's a novel written in verse! But hey, this is nothing to be scared about: form opens new registers of the text, with new shades of meaning and new styles coming to the fore. Even characters are built differently into this textual world." (konyves.blog.hu) See
trailer
, and
review
on Térey's previous book in
World Literature Today.